Pledges help you to track donor promises.
To create a pledge:
Click Contacts in the main navigation bar
Navigate to the contact you want to add a pledge to
Click the Pledge icon
Enter in the pledge information and click Save
Pledges will allows appear at the top of the contact timeline until they are fulfilled.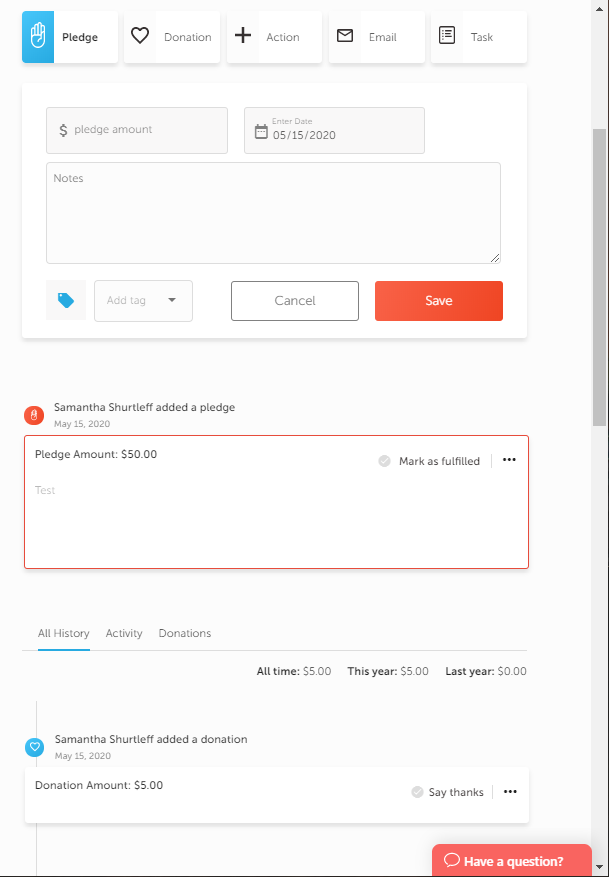 To fulfill a pledge:
Using the Outstanding Pledge Smart Group, select the contact with an outstanding pledge
Navigate to the pledge
Click Mark as fulfilled 
Select "Fulfill Pledge."
You will then get a popup where you can:

Edit the pledge details to turn it into a donation
Select the options icon  to remove the pledge if the donation was already logged in FundHero.