Once a donor completes their payment they receive a confirmation popup screen to notify them that their donation has been completed.
You have the option to add some custom messaging and html styling to help personalize each donation confirmation – below is an example of the standard preset notification. The heading is taken from your donation page title, in the example below, "FundHero" is the donation page title that was then used for this confirmation.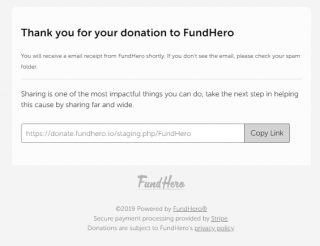 I can then add my own custom messaging with some html to add a little bit more styling.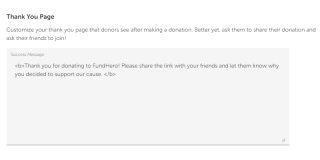 You can now see the custom messaging and how it appears on the thank you page.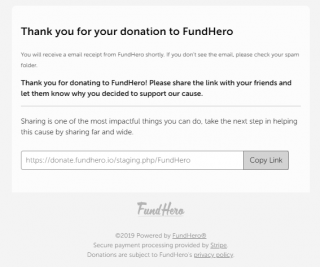 To learn about Custom Messaging – Receipt Email click on this text.