Each time a donor makes a donation they will receive an automated receipt email. You have the option to add some custom messaging and html styling to help personalize each email – below is an example of this email with some custom messaging added (everything between the yellow is part of the custom messaging).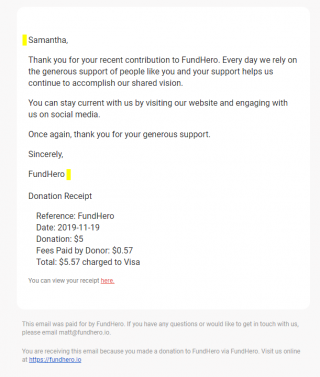 This is what this custom message looks like from the FundHero Account side under the "Donation Page" tab.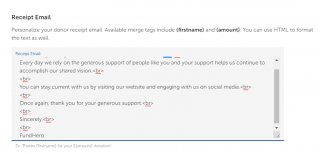 This next photo is an example of the receipt issued through Stripe (FundHero's credit card processor) this page is found by clicking the link in the email that says "You can view your receipt here". In the example below a refund was issued to the donor.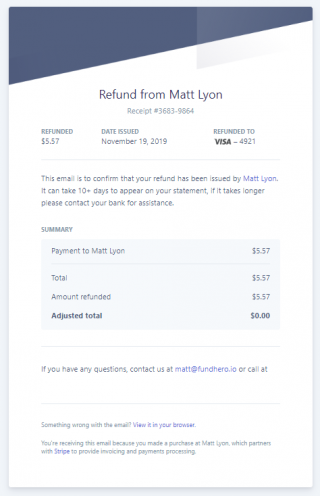 To learn about Custom Messaging – Thank You Page, click this text.